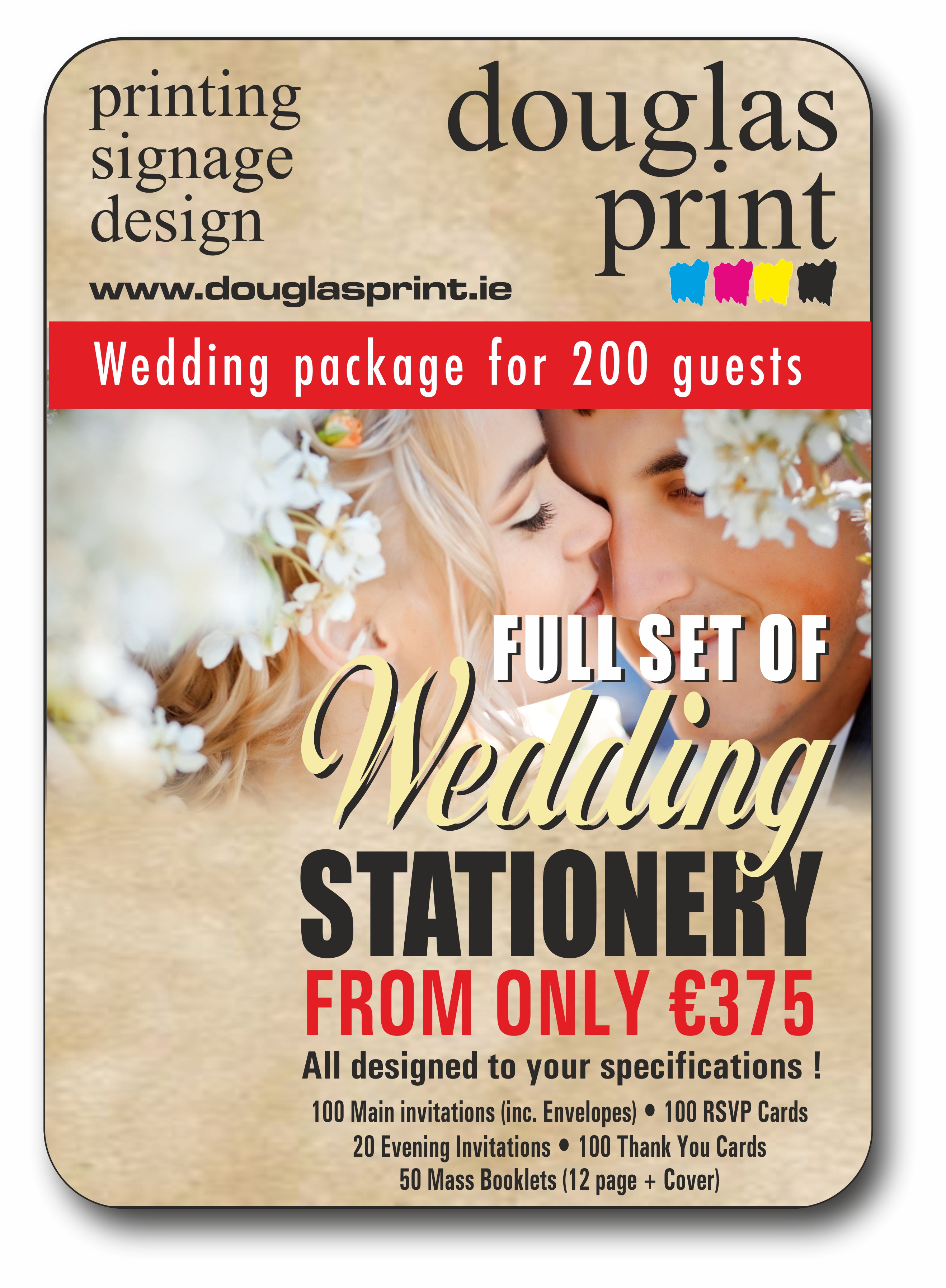 Our in-house graphic design team can produce whatever graphics you require for your invitations, ie. colours to match bridemaids dresses, themes to match your needs, etc ….
Our offer includes any of the sample styles shown. Printed on either white, ivory or cream card, supplied with matching envelopes. Delivery nationwide is €15.00.

If you prefer, you can call into us and discuss your requirements, and view many other samples – let us know your ideas, we will be only to happy to accommodate them !

All Stationery is designed and printed in-house.
(click on a sample to enlarge)
Mass Booklets
Thank You Cards
Save the Date Cards